Manufacturing Solutions for Your Industry
Semi-Kinetics manufactures products for a variety of industries, each with their own specific challenges and unique specifications. However, they all have one thing in common – they need reliable electronic assemblies. When manufacturing your electronic assemblies, we begin by generating production plans to meet industry specifications, IPC, ISO, MIL-SPEC, ITAR, FDA and our customer's specific requirements.
With over 4 decades of electronic manufacturing experience, we know how to deliver high-quality, highly reliable electronic assemblies, built to industry specifications and integrated into electro-mechanical systems per your design requirements.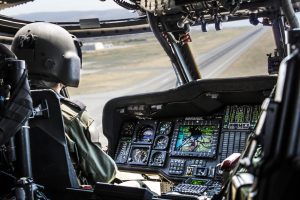 Aerospace and Defense
The U.S. government has a framework of regulations in place called International Traffic in Arms Regulations (ITAR). At Semi-Kinetics we are in full compliance with all ITAR regulations and safeguard all military related technologies and documents.
In addition, the aerospace and defense industries have unique requirements for quality management, which is why Semi-Kinetics is fully certified to AS9100 and ISO9001 quality and management system standards by NSF International Strategic Registrations.
As new technologies emerge in the electronics industry, growth is expected to continue in high-speed communications and high radio frequency (RF) devices. Robust government investments in these technologies is anticipated.
Medical Electronics
Semi-Kinetics has extensive experience manufacturing medical electronics, medical devices and medical equipment. We are proud to be a trusted supplier, of high-quality medical devices that are thoroughly tested to meet the safety and reliability standards of the medical industry.
We manufacture a variety of specialized and technically advanced medical devices, complete with cable and wire harness assembly, that demand a high level of expertise.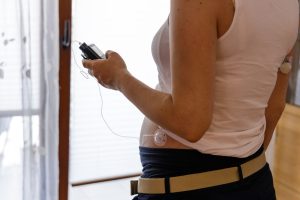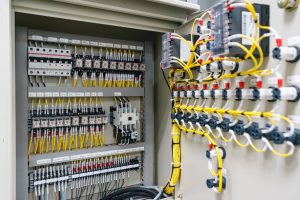 Power & Industrial
Semi-Kinetics is a leading manufacturer of electronics used in industrial and power applications. These products include uninterruptible power supplies, controllers for industrial automation equipment and power converters that require system integration into cabinets or enclosures with complex wire and cable interconnections.
We have decades of experience working with power and industrial products that enables us to support the unique manufacturing requirements of the power and industrial sectors.
Semiconductor
Semi-Kinetics supports the semiconductor industry by manufacturing precision industrial controllers used in wafer handling systems. These robotic systems automate and facilitate the handling of silicon wafers during the semiconductor manufacturing process.
We are proud to be part of the semiconductor equipment supply chain, enabling next generation semiconductor devices.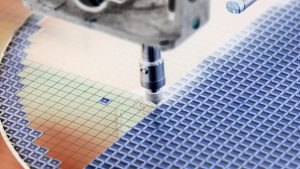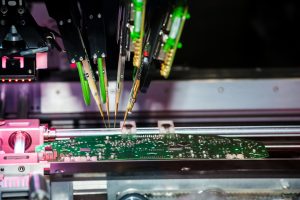 Test & Measurement
Semi-Kinetics is an experienced manufacturer of electronic assemblies used in test and measurement equipment.
The test and measurement industry is a fast-growing segment of the global economy that supports a wide variety of technical disciplines from scientific research to medical diagnosis.
Test and measurement equipment is extensively used in the electronic manufacturing to validate the workings of circuits. Semi-Kinetics a trusted supplier of electronic controllers utilized in the electronic manufacturing industry.